Innisfree My Real Squeeze Facial Mask Sheet 8 Pack Variety
We have run out of stock for this item.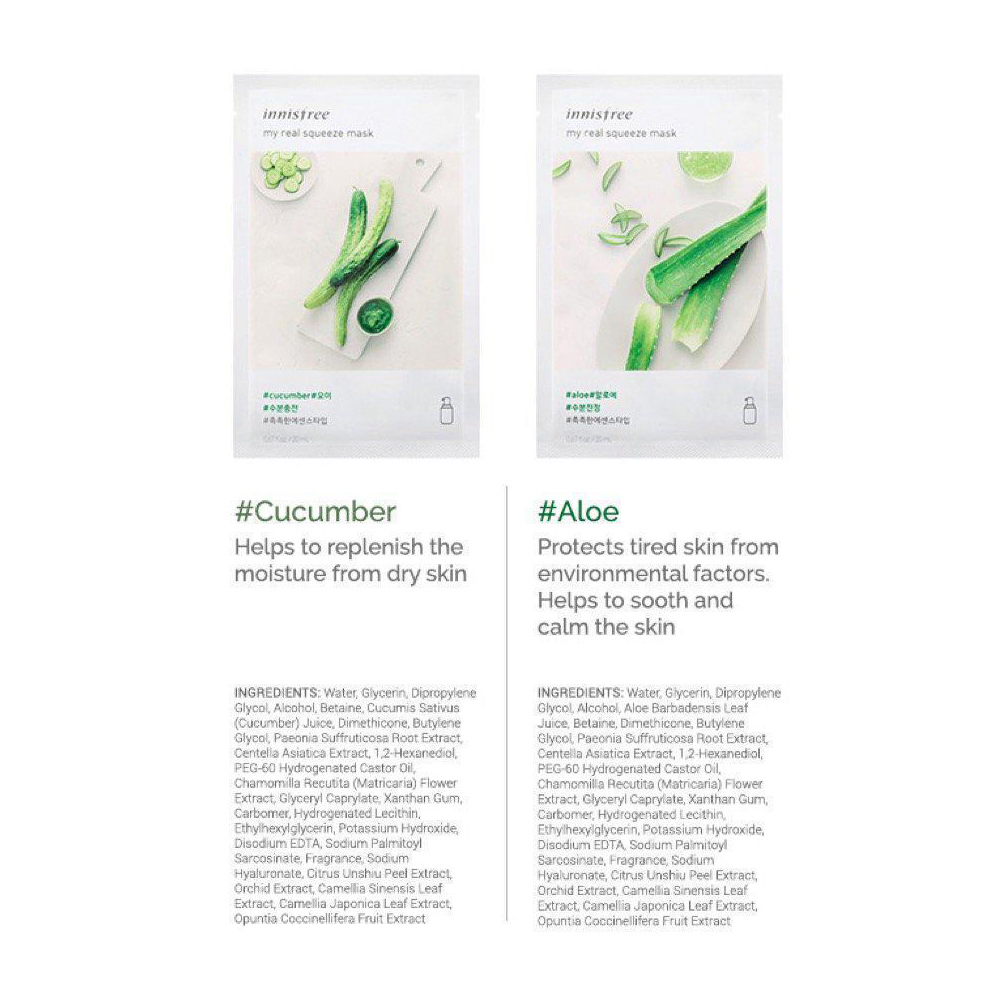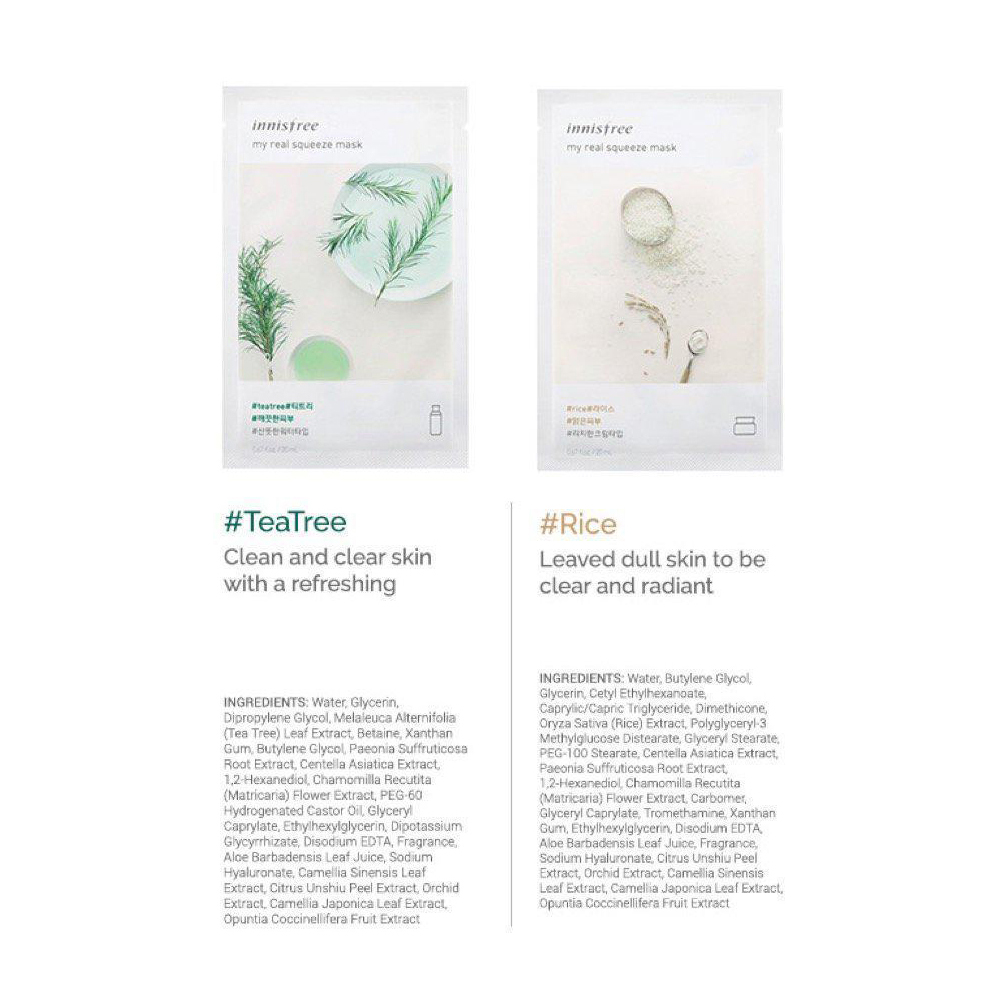 PRODUCT DESCRIPTION
4 Kinds (2 of Each)
1. Aloe
2. Cucumber
3. Rice
4. Tea Tree
HOW TO USE
1. After cleansing and toning, apply the mask evenly and smoothly over the entire face, avoiding the eye and lip area.
2. Remove mask after 10-20 minutes and gently pat the remaining residue for full absorption and longer lasting hydration.